G'day My Sweet Lovelies,
It's time to party!!!!
The Lovely Karen, from
My Desert Cottage
is hosting this
super fabulous
event, its the 2nd Annual "
Where Bloggers Create
" party held on June 19th, 2010! And you're invited to join in on the celebration...wooooohooooo!!
To find out more information please pop over to
Karen's
.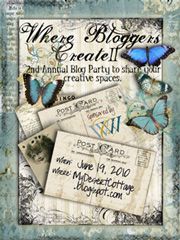 Its going to be so
inspiring
to see all the places "
Where Bloggers Create
". Golly, I need to get off my you know what and finish making my creative space shine, no more procrastinating for me...don't you just love getting a nudge in the right direction :)
Here's a bit of extra info for you all, this lovely lady is very talented and creative and if you're looking to beautify your blog then Karen, is the lady for you.
You can also find Karen, at her other blog "
Valentine Design
" Building Beautiful Blogs.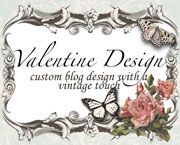 Have a super sweet day!